Learning Disabilities Translational Science Collective: Building on the Florida LDRC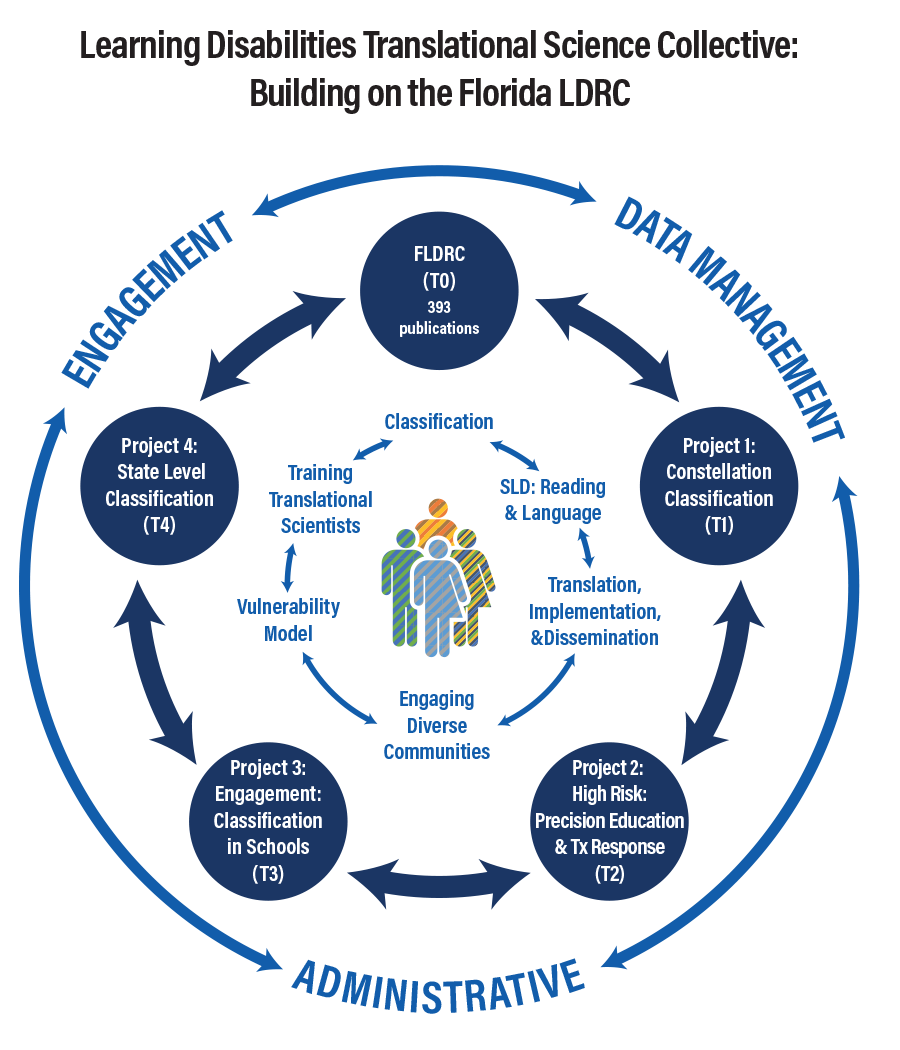 Project Purpose
Funded by the National Institute of Health (NIH) through the Eunice Kennedy Shriver National Institute of Child Health and Human Development (NICHD), the Learning Disabilities Research Centers are designed to broaden the scientific and practical understanding of learning disabilities and comorbid (co-occurring) conditions. The Learning Disabilities Translational Science Collective (The Collective) is one of two federally funded centers.
The long-range objective of The Collective is to build upon successes of the previous 15 years of the Florida Learning Disabilities Research Center by explicitly addressing the research to practice gap associated with the identification and treatment of children with learning disabilities in language, word reading, and reading comprehension. The Collective is an inclusive, interdisciplinary community that extends beyond the 10 participating research universities to include external advisors, community partners, advocacy organizations, and policymakers.
Taking a multi-disciplinary team science approach to the study of complex public health problems (like learning disabilities), The Collective is organized around the translational science continuum (T1-T4). The Collective's 4 Projects and 3 Cores will accelerate the application of the field's scientific knowledge into practice in diverse student, stakeholder, and community settings, while simultaneously training the next generation of learning disabilities scholars.
Project 1 addresses identification, classification, and risk prediction of SLD (Leads: Rick Wagner, Mercedes Spencer)
Project 2 investigates the genetic and environmental influence on the responsiveness to intervention for children who show early signs of reading risk. (Lead: Sara Hart)
Project 3 uses an implementation science approach to better understand how to develop sustainable process for assessment systems in authentic school settings. (Leads: Tiffany Hogan, Nicole Patton Terry)
Project 4 will utilize population level screening data to better understand classification systems at scale. (Lead: Emily Solari)
The Administrative Core facilitates the work of the research projects across The Collective, including promoting synergy across projects, engaging local advisory boards, and enhancing diverse perspectives. (Leads: Sara Hart, Tiffany Hogan, Nicole Patton Terry, Emily Solari)
The Data Core serves as a central location for quantitative and qualitative data management, data analysis, and data sharing across The Collective and facilitates the use of REDCap for data management, best practices for open science, and genomics and GIS technology to geocode risk and vulnerability for learning disabilities. (Leads: Jessica Logan, Chis Schatschneider).
The Engagement Core facilitates bidirectional research engagement, translation and dissemination of research findings, and structured project-embedded research career enhancement efforts for early career scholars and community members across The Collective. (Lead: Nicole Patton Terry)
News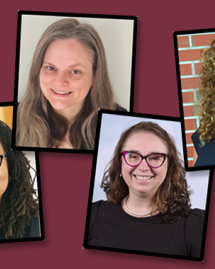 A five-year grant is behind the Learning Disabilities Translational Science Collective, a multi-site research center that will utilize $8,911,922 to translate discoveries from research into practical solutions.
Read More