Sonia Cabell Receives 2020 Robert M. Gagné Research Award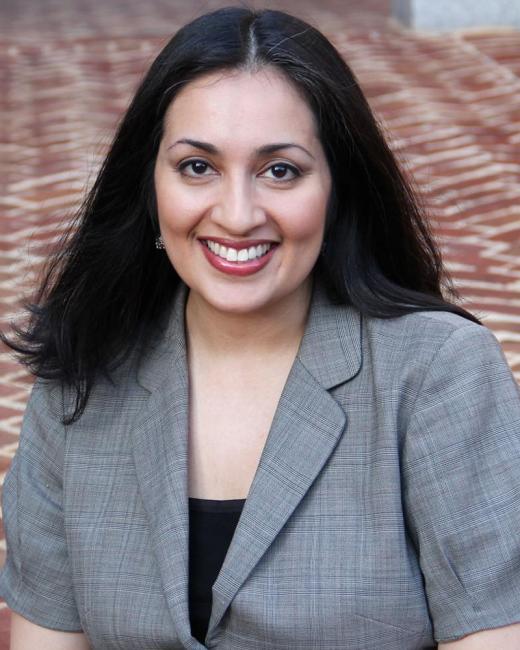 TALLAHASSEE, Fla.— Florida Center for Reading Research (FCRR) researcher and Assistant Professor in the School of Teacher Education Dr. Sonia Cabell has received the 2020 Robert M. Gagné Research Award.
Named for Florida State University's only College of Education faculty member to have served as president of the American Educational Research Association, the award honors Dr. Gagné's research legacy and the spirit of mentoring with which he worked with students and faculty colleagues.
The award was presented to Dr. Cabell for her paper, "Impact of the Core Knowledge Language Arts' Read-Aloud Program on Kindergarteners' Vocabulary, Listening Comprehension, and General Knowledge," which reports on two randomized controlled trials examining the effects of the Core Knowledge Language Arts: Knowledge Strand (CKLA) literacy curriculum on kindergarteners' vocabulary, listening comprehension, and content knowledge. Cabell's co-authors on the paper, who presented at the 2019 Literacy Research Association conference, were Dr. Thomas White (University of Virginia), Dr. James Kim (Harvard University), Dr. HyeJin Hwang (FSU), and Charles Gale (Harvard University).
The CKLA read-aloud program is widely used in the United States and is one of the few widely used English Language Arts (ELA) curricula that feature systematic knowledge building in science and social studies topics. Through her research, Cabell examines the curriculum's impact on children's oral language and knowledge after one semester of the program in kindergarten classrooms.
"This work is important because our nation is facing a reading crisis, as two-thirds of all 4th graders cannot comprehend texts with proficiency," stated Cabell. "Therefore, it is critical to evaluate widely-used, content-rich ELA programs to test their impact on children's vocabulary and listening comprehension ability."
The Florida Center for Reading Research is a multidisciplinary research center at Florida State University that explores all aspects of reading research — basic research into literacy-related skills for typically developing readers and those who struggle, studies of effective prevention and intervention, and psychometric work on formative assessment. For more information, please contact Nathan Archer at narcher@fcrr.org.