Florida State University and Florida A&M University Researchers Partner with Leon County Schools and FAMU Developmental Research School to Address Educational Disparities
Florida State University and Leon County Schools have been awarded a 2022 Institutional Challenge Grant through the William T. Grant Foundation, Spencer Foundation, and Doris Duke Charitable Foundation. The grant encourages university-based research institutes, schools, and centers to grow existing research-practice partnerships with public agencies or nonprofit organizations to reduce inequality in youth outcomes. The grant also requires recipients to shift policies and incentives to value collaborative work and enhance the capacity of the partner organization to use evidence from research in its decision-making.
"These grants leverage the power and networks of universities to reduce inequality in youth outcomes, a persisting challenge that has become even more severe during the COVID-19 pandemic," said Adam Gamoran, president of the William T. Grant Foundation. "Research to reduce inequality is most likely to be helpful when it comes not out of ivory tower isolation, but rather from deep engagement with community partners," continued Gamoran.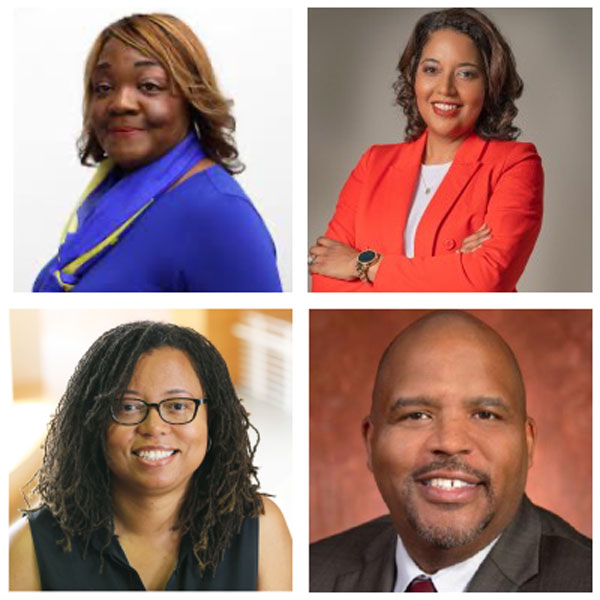 The grant, which aims to address educational disparities, will extend an existing research-practice partnership between the Florida Center for Reading Research and Leon County Schools that has already informed programming and instruction. Together, they will use the award to build capacity within the district to generate and use research to reduce disparities in student achievement and school success. One research project, for example, will build upon an evaluation of two supplemental reading programs currently in use in kindergarten through grade 2. Guided by their success in using evidence-based approaches to address existing disparities in reading in schools, partners will also use the award as a platform to enhance mid-career faculty skills aimed at generating additional research-partnership projects in other areas that the district has prioritized.
"Like many college towns, Tallahassee is home to extraordinary institutions of higher education that have the capacity to make life better for people in the surrounding community. But sometimes we fall short. What this grant really affords us the opportunity to do is reflect on who we are and who we want to be for young people in our community," said Dr. Nicole Patton Terry, director of the Florida Center for Reading Research. "The members of this team have decided that the journey towards not just doing what we can but doing it better is best traveled together, alongside members of our community and across our universities. And if we can figure out how to do it in education, then I have no doubt that we can figure out how to do it in health, in child welfare, in housing, in the arts, in any sector and in any discipline for which we have the necessary expertise, experience, and public will to serve our youth," continued Patton Terry.
Dr. Michelle Gayle, assistant superintendent for professional and community services in Leon County Schools sees promise in the partnership. "Leon County Schools is excited about this innovative partnership. We are looking forward to the positive academic growth that will be experienced as a result of this collaborative effort."
The grant also proposes institutional changes at both Florida State University and Florida A&M University. Florida State will develop a competitive award program to incentivize faculty to work with students to develop research activities as part of service-learning programs. Additionally, the University will work with the Office of Faculty Development and Advancement to build faculty capacity related to research-practice partnerships and the Office of Research Development to highlight research-practice partnership projects.
"I am so excited to be a part of such a rich representation of Leon County's extraordinary human capital and to contribute to the expertise and perspectives contained in this group," stated Dr. Jarret Terry, assistant vice president and assistant provost for academic affairs at Florida State University. "Developing the models that will help every municipality leverage their own talent pools to improve equity and mobility through educational partnerships, will result in the greatest rewards for our communities. I can't wait to get started," continued Terry.
Provost and vice president for academic affairs, Dr. Maurice Edington agreed. "I am pleased our prestigious universities and the local school system are collaborating to address such an important problem. This partnership further establishes our commitment to serve our community through equitable, sustainable instructional methods with far-reaching impact," stated Edington.
Florida A&M University will similarly work with the Dean of the College of Education to build faculty capacity to develop and execute research-practice partnerships at FAMU and FAMU Developmental Research School.
"The opportunity to work with stellar community leaders to build salient and effective school-university-community partnerships across the city is exciting," said Dr. Allyson Watson, dean of the Florida A&M College of Education.
Ultimately, with partners from the National Network of Education Research-Practice Partnerships, the team will develop a toolkit and framework to help other predominantly White institutions and Historically Black Colleges and Universities to promote research-practice partnerships as a strategy for faculty advancement and student development and to address disparities in their local communities.
"This groundbreaking work will leverage the educational research and the positive outcomes that we achieve in Leon County and provide impact over the next decade and beyond. Essentially this grant funding will promote high-quality research processes in our K-12 educational spaces that are designed to truly meet the needs of the students, families, and communities," continued Watson.
Learn more at http://wtgrantfoundation.org/doris-duke-charitable-foundation-spencer-foundation-and-william-t-grant-foundation-award-grants-to-three-partnerships-addressing-social-issues.