FCRR's Christine Lopez Recognized as One of FSU's Student Employees of the Year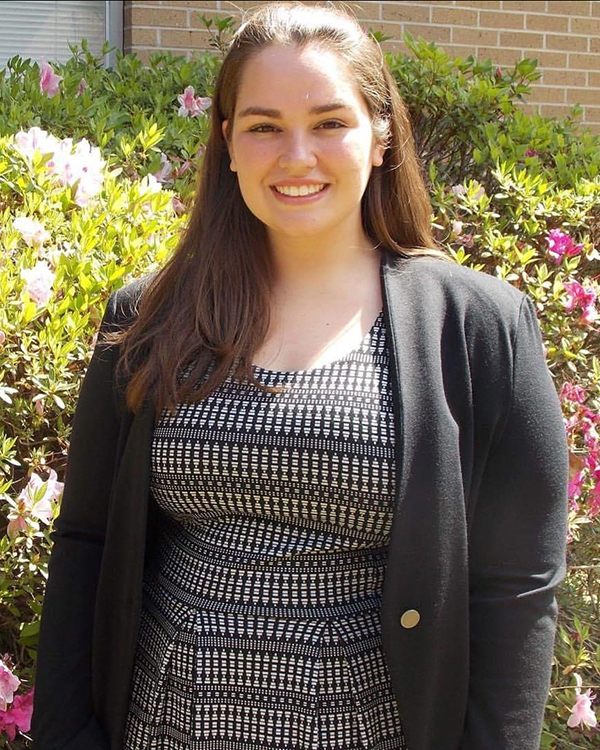 TALLAHASSEE, Fla.— Florida Center for Reading Research student Christine Lopez has received the 2020 Florida State University Student Employee of the Year Mores Award. The award, given to a student employee who exemplifies outstanding professionalism in all aspects of their job, was presented at a special virtual ceremony hosted by the FSU Career Center on April 16, 2020.
Lopez, currently a senior earning a Bachelor of Science in Psychology and Communication Science and Disorders, originally became involved in Dr. Hart's work as a Directed Individual Study student in January of 2018. She transitioned to a work study student in the fall of 2018 and has been assisting on the National Project on Achievement in Twins (NatPAT) for the past two years. This upcoming fall semester she plans to pursue a master's degree in Speech Language Pathology at Florida State.
Associate Professor in the Department of Psychology Dr. Sara Hart was thrilled with the committee's decision. "Christine embodies the spirit of the Mores award with her professional attitude, diligence, and enthusiasm," she stated. "No other student could be more deserving. I've been so lucky to have her working in my lab."
"It's an honor to be receiving this award because I really enjoy the work I do in the lab," stated Lopez. "I always try to put my best work in, and this award shows that it is appreciated by Dr. Hart and the lab coordinator, Ashlyn Hicks. They both inspire me to work harder!"
Learn more about the Hart Lab at www.idcdlab.com.
The Florida Center for Reading Research is a multidisciplinary research center at Florida State University that explores all aspects of reading research — basic research into literacy-related skills for typically developing readers and those who struggle, studies of effective prevention and intervention, and psychometric work on formative assessment. For more information, please contact Nathan Archer at narcher@fcrr.org.