FCRR student researchers help monitor students' reading development in Jamaica
Florida Center for Reading Research (FCRR) doctoral student researchers Denisha Campbell, Coretta Doss, and Monique Harris recently joined colleagues from Haskins Global Literacy Hub, and Higher Potential for Learning in Jamaica to evaluate and address the educational needs of the children on island. The team was hosted by Winsome Wishes for KIDS, Inc. (WWKIDS), a not-for-profit organization founded by Simone Sobers.
WWKIDS strives to provide academic resources, professional development for teachers, and financial assistance to schools in need. Recognizing the importance of access to quality education, WWKIDS has fostered collaborations among like-minded organizations to strengthen support for schools and organizations across Jamaica.
"Winsome Wishes for KIDS was built on creating equity in the classroom for our Jamaican children ensuring that all students succeed regardless of learning abilities," stated Sobers. "To do this, we must first improve the capacity of educators and families within the early childhood and elementary years."
The team utilized DIBELS® (Dynamic Indicators of Basic Early Literacy Skills), a set of assessments, procedures, and measures designed to detect literacy skill acquisition and monitor early literacy and reading skills development from kindergarten through eighth grade. Developed by the University of Oregon, DIBELS® will play a crucial role in evaluating and addressing the educational needs of children in Jamaica.
The initiative reached ten schools and impacted the lives of 250 students. The data collected through DIBELS® will be analyzed, focusing on letter name, fluency, phoneme segmentation, and oral reading fluency, so identified students can receive appropriate intervention. The trust placed in the team by the schools and their willingness to listen to their ideas further underscored the success of this collaboration.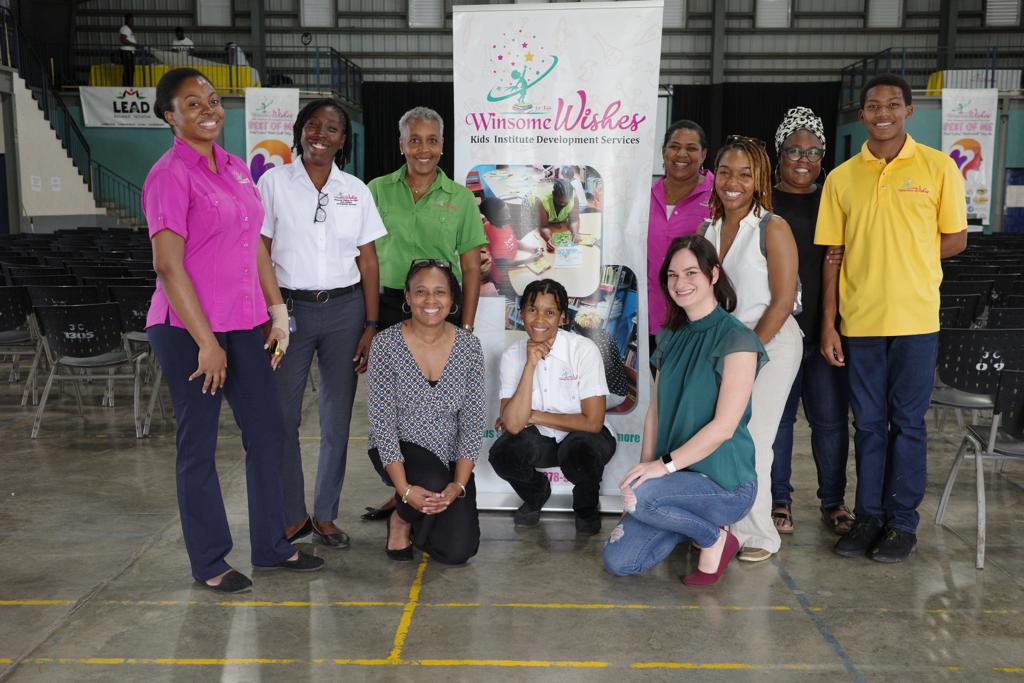 Reflecting on the project, Monique Harris emphasized the importance of relationship building, both within the community and internationally. "Relationship building when working in the community is vital to the success of any initiative, particularly people who have been historically marginalized, to not only build capacity but to empower and engage in finding meaningful solutions to their problems. It was interesting to be able to go to Jamaica and see that educators, student, and families struggle with many of the same challenges we see here in the United States. This presents opportunities to connect internationally and broaden the scope of research and implementation of evidence-based reading instruction and interventions while also building partnerships outside the context of the U.S."
Coretta Doss acknowledged the need to address their biases and navigate challenges to create sustainable solutions. "As I learn more about partnering to help children improve their reading skills, I am learning that, along with our deep passion for helping children, we each inherently bring our biases to the table. It is important to temper the passion with a listening ear and heart to learn to work with each other which takes time when the goal is sustainability."
Additionally, the team adjusted their approach to incorporate the dialect spoken in Jamaica, highlighting the importance of adaptability. "It is imperative to acknowledge the validity of all linguistic systems, even when they drastically differ from what you've been taught to be 'correct' or the 'standard.' Knowing that the DIBELS wasn't normed for this population means we must do our due diligence and ensure that we aren't mistaking legitimate linguistic differences for disorders," stated Denisha Campbell. "Being able to do this work well means being able to look at individuals holistically and that includes valuing and acknowledging the diversity of their dialect."
Simone and her team remain committed to ending the cycle of high inter-generational illiteracy rates and recognize the need for collaboration to bring about meaningful change."Collaboration is STRENGTH! Improving the illiteracy rates in Jamaica requires collaboration between the private and public sectors. Literacy improvements in the Jamaican population will reap societal gain," said Sobers.
Learn more at https://www.wwkids.org.