FCRR researchers explore the pandemic's short- and long-term impacts on children's reading skills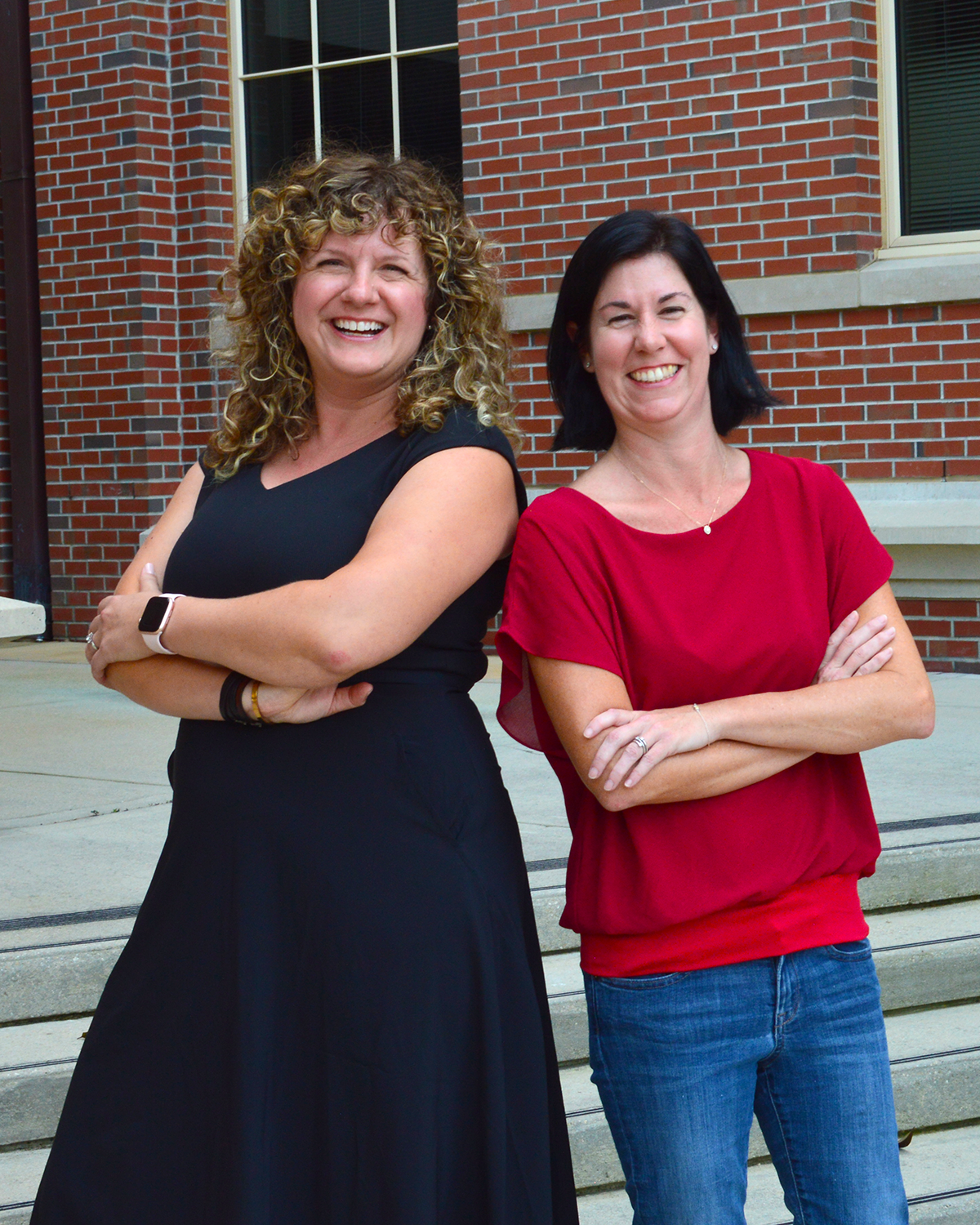 Dr. Sara Hart, W. Russell and Eugenia Morcom Professor of Psychology and Florida Center for Reading Research (FCRR) faculty member, and Dr. Callie Little, research faculty in the Quantitative Methodology and Innovative division of FCRR, have received a $2.9 million grant from the Eunice Kennedy Shriver National Institute of Child Health and Human Development (NICHD) to conduct a five-year study to uncover the mechanisms through which COVID-19 has and will continue to have impacts on children's reading skills. Additional contributors to this research will include Psychology faculty member Dr. Alexandria Meyer and Dr. Patrick Kennedy at the University of Oregon as Co-Investigators, Project Coordinator Ashlyn Hicks, and FSU graduate and undergraduate students.
In March of 2020, the World Health Organization declared COVID-19 a pandemic. Shortly thereafter schools abruptly closed, impacting learning for nearly 78 million children, with continued face-to-face instruction interruptions. The COVID-19 pandemic has presented a sudden yet persisting set of stressors for children across the U.S. that have had far-reaching impacts on their wellbeing, health, and reading outcomes.
Reading is an extremely valuable skill, one that is directly tied to success.

Dr. Callie Little
"Reading is an extremely valuable skill, one that is directly tied to success," states Little. "Better reading skills enable successful communication of ideas both in school, underpinning the development of other core academic skills, as well as in normal day-to-day operations that are essential to adequate functioning in today's society."
Before the pandemic, many children were already at risk for reading difficulties, with only 35% of U.S. fourth grade children showing proficient levels of reading ability. Reading difficulties were only exacerbated by COVID-19 and initial data from the 2020-21 school year shows a decline in children's reading scores. Average end-of-year scores were 3-6 percentile points lower than pre-pandemic levels.
Using the risk-resilience framework Drs. Hart and Little aim to understand COVID-19 impacts on children and uncover how and why COVID-19 impacted children's reading skills. Risk-resilience models recognize children have varying levels of risk factors that make them more or less likely to be affected by COVID-19 related disruptions to resilience factors like health, economic, and social supports. Capitalizing on the National Project on Achievement on Twins (NatPAT), an active large, national twin sample representative of the racial, ethnic, socioeconomic, and geographic diversity within the U.S., Hart and Little will assess the mechanisms through which COVID-19 differentially impacts reading skills of elementary school-aged children across the U.S.
Hart and Little will quantify the short and long-term effects that losing social resources (family members, teachers, peers, instructors, mentors, and participation in extra-curricular activities) has on reading skills, the related physical and mental health, and economic stressors (job changes, housing insecurity, and loss of school supports) on reading skills, and evaluate the effects of the digital-divide on reading skills during the COVID-19 pandemic.
"The COVID-19 pandemic has, and likely will continue to have, a considerable impact on school-children," Hart explains. "There is good reason to believe that COVID-19 has differentially affected some children over others, and with this grant we will be able to track children over time to learn more about who is struggling and why. This will allow us to not only identify who might need supports now due to COVID-19, but also give us an idea of who might struggle should a future traumatic event occur."
COVID-19 represents an extreme mediating factor that disrupted children's resilience factors and impaired their ability to mitigate the relation between risk factors and reading skills. It is also possible that these COVID-19 impacts will have cumulative effects for some children that will continue over an extended period. The recently awarded grant will allow Drs. Hart and Little to shed light on how the COVID-19 pandemic is affecting children, as well as add to our general knowledge about how trauma affects children.