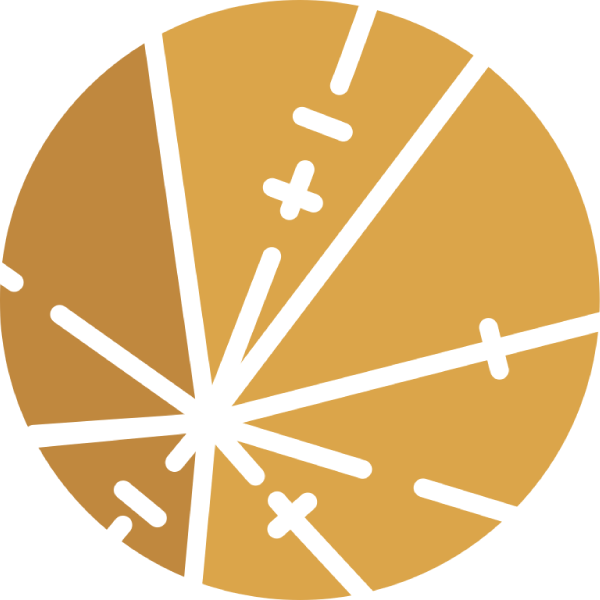 July 13-16, 2022 | Newport Beach, CA
Join FCRR at the Society for the Scientific Study of Reading 2022 Annual Conference, taking place July 13-16 in Newport Beach, California. Below you will find a list of presentations and poster sessions featuring FCRR core and affiliate faculty, doctoral students, and Center alumni. View the complete conference schedule here. Please be aware this schedule is subject to change. We look forward to seeing and learning from our diverse intellectual community there!
Schedule Note: Dates and times have changed as of July 5. Please see the latest SSSR draft program. Schedule is subject to further changes.
Wednesday, July 13

 

2:00 pm

Preconference Afternoon Session

Salon D

2:00 pm  –  Getting Started with Shiny Apps

AJ Torgesen   FCRR Researcher

Dr. Ashley Edwards   FCRR faculty

DR. Yaacov Petscher   FCRR faculty

2:00 pm

Preconference Afternoon Session

Salon EF

2:00 pm  –  Designing Infographics

Nathan Archer   FCRR faculty
Thursday, July 14

 

8:30 am

Session 1A

Building a Science of Early Literacy Instruction

Salon AB

8:48 am  –  Building a Science of Early Literacy Instruction: Language Interventions in Preschool and Elementary Grades—Summary and Implications from a Multi-Study Program of Research

Dr. Beth M. Phillips   FCRR faculty

Dr. Christopher Lonigan   FCRR faculty

Dr. Young-Suk Kim   FCRR affiliate faculty

---

9:42 am  –  Building a Science of Early Literacy Instruction: Discussant

Dr. Sonia Cabell   FCRR faculty

Dr. Shayne Piasta   FCRR Alumni

10:20 am

Session 2A

Bilingual Development

Salon AB

10:20 am  –  Bilingual development: Examining cross-linguistic influences: Accounting for contextual factors when evaluating cross-linguistic relations of early literacy skills

Dr. Lisa Fitton   FCRR Alumni

Dr. Marc Goodrich   FCRR Alumni

Gina Crosby-Quinatoa

Lauren Thayer

---

8:30 am

Session 1C

Morphological Processing and Awareness

Salon D

9:06 am  –  How Is Morphological Awareness Associated with Vocabulary, Word Reading, and Reading Comprehension for Korean Grade 7 Students?

Joong won Lee

Dr. Young-Suk Kim   FCRR affiliate faculty

---

11:50 am

Poster Session 1

Rivera Lawn

Language Facilitation Strategy Use with Preschool Dual Language Learners: Frequency and Impact

Dr. Keisey Fumero   FCRR Alumni

Dr. Carla Wood   FCRR affiliate faculty

---

The Effect of a Text Structure Intervention on the Informational Text Comprehension of Fifth Graders with Language Disorders

Dr. Shannon Hall-Mills   FCRR affiliate faculty

---

Comparing the Quality of Implementation of a Tier 2 Language Intervention Between Project Staff and School Personnel

Lexi Bandemer   FCRR Doctoral Student (FIREFLIES)

Dr. Beth M. Phillips   FCRR faculty

Jessica M. Ritchie   FCRR Doctoral Student

Chelsea R. Funari   FCRR Doctoral Student

---

Evaluating the Importance of Letter Naming and Letter Sound Fluency in Predicting Kindergarten Reading: A Dominance Analysis

Rebecca Summy   FCRR Doctoral Student (FIREFLIES)

Catherine Timm Fulkerson   FCRR Doctoral Student (Triple L)

Dr. Hugh W. Catts   FCRR faculty

Dr. Yaacov Petscher   FCRR faculty

Dr. Jamie Quinn   FCRR faculty

---

Go, Going, 'Goed': The Relation between Verb Tense Errors and Reading Comprehension Skills in Fifth Grade English Learning Students

Kiana Hines   FCRR Doctoral Student (FIREFLIES)

Keisey Fumero

Dr. Carla Wood

---

1:00 pm

Session 3D

Spelling: From Development to Teacher Knowledge to Teaching

Salon EF

Investigating the directionality of relations between word reading and spelling: Do they differ according to how spelling is scored?

Youngsun Moon

Dr. Young-Suk Kim   FCRR affiliate faculty

---

2:50 Pm

Session 4A

Literacy and literacy instruction for students who are deaf and hard of hearing

Salon AB

2:50 pm  –  Literacy and literacy instruction for students who are deaf and hard of hearing: Language Arts Instruction in Classrooms with Deaf and Hard of Hearing Students: A Tribute to Carol Macdonald Connor

Dr. Amy Lederberg

Dr. Carol Macdonald Connor   FCRR affiliate faculty

Dr. Victoria Burke

Dr. Shirin Antia

Dr. Lee Branum-Martin

---

3:38 pm  –  Literacy and literacy instruction for students who are deaf and hard of hearing: Examination of writing in deaf and hard of hearing children in kindergarten, first, and second grade

Dr. Cynthia Puranik   FCRR Alumni

Madison Brumbaugh

Dr. Amy Lederberg

---

2:50 pm

Session 4C

Word Reading and Sentence Repetition

Salon D

3:44 pm  –  What explains the relation between word reading and listening comprehension?

Dr. Young-Suk Kim   FCRR affiliate faculty

---

4:20 pm

Business Meeting &
Remembering Carol Connor

Salon D

 
Friday, July 15

 

8:30 am

Session 5C

Reading Comprehension: Component Skills, Processes, and Instruction

Salon D

9:24 am  –  How Students' Component Reading Skills Impact the Benefits of Text-to-Speech on Reading Comprehension Performance?

Dr. Sarah Wood   FCRR Alumni

Dr. Jennifer Keelor

---

10:20 am

Session 6C

Morphological Awareness Intervention

Salon D

11:14 am  –  Relation Between Two Types of Teacher Training and Student Outcomes within a Literacy Intervention

Dr. Michael Mesa   FCRR Alumni

Dr. Beth M. Phillips   FCRR Faculty

Dr. Pamela Burris   FCRR Alumni

Youngmin Oh   FCRR Doctoral Student

Lexi Bandemer   FCRR Doctoral Student (FIREFLIES)

---

11:50 am

Poster Session 2

Rivera Lawn

Black-White Differences in Vocabulary Skills Growth During a Year-Long Reading Intervention

Cynthia Norris   FCRR Doctoral Student (FIREFLIES)

Dr. Sara Hart   FCRR Faculty

Dr. LaTasha Holden   FCRR Alumni

---

The Effects of Practice-Based Coaching on the Implementation of Shared Book Reading Strategies for Paraeducators and Speech-Language Pathology Assistants Working with Children with Language Delays

Anne Reed   FCRR Doctoral Student (FIREFLIES)

Rebecca Summy   FCRR Doctoral Student (FIREFLIES)

Dr. Kelly Farquharson   FCRR Affiliate Faculty

Dr. Lindsay Dennis

Jennifer Westmoreland

Kim Clark

---

The relation between reading fluency and reading comprehension: A meta-analysis

Molly Leachman

Alissa Wolters

Dr. Young-Suk Kim   FCRR Affiliate Faculty

---

Examining change in practicing teachers' knowledge of instructional practices to teach foundational reading skills after participating in a professional learning community

Coretta Doss   FCRR Doctoral Student (R2D2)

Monique Harris   FCRR Doctoral Student (R2D2)

Rebecca Summy   FCRR Doctoral Student (FIREFLIES)

Dr. Lakeisha Johnson   FCRR Research Faculty

Dr. Latara Osborne-Lampkin   FCRR Research Faculty

Dr. Callie Little   FCRR Research Faculty

Dr. Nicole Patton-Terry   FCRR Faculty

---

Exploring the relations between drivers of teachers' implementation of evidence-based reading practices for teaching foundational reading skills

Monique Harris   FCRR Doctoral Student (R2D2)

Coretta Doss   FCRR Doctoral Student (R2D2)

Rebecca Summy   FCRR Doctoral Student (FIREFLIES)

Dr. Latara Osborne-Lampkin   FCRR Research Faculty

Dr. Callie Little   FCRR Research Faculty

Dr. Nicole Patton-Terry   FCRR Faculty

---

Relations of Children's Morphological Knowledge to Reading Outcomes: A Meta-Analytic Structural Equation Modeling Study

Gal Kaldes

Dr. Elizabeth Tighe   FCRR Alumni

Dr. Marcia Davidson

Roula Aldib

Christina Doan

---

Designing a Morphology Intervention for Struggling Adult Readers

Dr. Marcia Davidson

Dr. Elizabeth Tighe   FCRR Alumni

Dr. Gal Kaldes

---

1:00 pm

Session 7A

Examining Set for Variability in Word Reading and Spelling

Salon AB

1:00 pm  –  Examining Set for Variability in Word Reading and Spelling: An Exploration of the Relationship between Set for Variability and Word Reading Using Dominance Analysis and Quantile Regression

Dr. Laura Steacy   FCRR Faculty

Dr. Ashley Edwards   FCRR Alumni, Postdoctoral Student

Alexandra Himelhoch   FCRR Doctoral Student

Valeria Rigobon   FCRR Doctoral Student

Dr. Nuria Gutierrez   FCRR Research Faculty

Nancy Marencin   FCRR Doctoral Student (R2D2)

Dr. Noam Siegelman

Cristina Himelhoch

Dr. Jay Rueckl

Dr. Donald Compton   FCRR Faculty

---

1:18 pm  –  Examining Set for Variability in Word Reading and Spelling: What do we measure when we use the Set for Variability (SfV) task? Insights from item-level analysis.

Valeria Rigobon   FCRR Doctoral Student

Dr. Jay Rueckl

Dr. Noam Siegelman

---

1:36 pm  –  Examining Set for Variability in Word Reading and Spelling: SfV as a General and Item-level predictor of Reading and Spelling Performance

Ashley Edwards   FCRR Doctoral Student

Dr. Nuria Gutierrez

Nancy Marencin   FCRR Doctoral Student (R2D2)

Valeria Rigobon   FCRR Doctoral Student

---

1:54 pm  –  Examining Set for Variability in Word Reading and Spelling: Exploring the Impact of Set for Variability in Reading Instruction

Dr. Rob Savage

Dr. Laura Steacy   FCRR Faculty

Nancy Marencin   FCRR Doctoral Student (R2D2)

---

2:12 pm  –  Examining Set for Variability in Word Reading and Spelling: Discussant

Dr. Donald Compton   FCRR Faculty

Valeria Rigobon   FCRR Doctoral Student

---

1:00 pm

Session 7C

Reading Instruction in Diverse Modes and Contexts

Salon D

1:36 pm  –  Bridging the Science of Reading Research and Practice Through Structured Teacher Adaptations to an Online Science Content Literacy Intervention for Third-Grade Students: A Classroom-Level Randomized Trial

Dr. James Kim

Dr. Mary Burkhauser

Dr. Ethan Scherer

Douglas Mosher

Joshua Gilbert

Dr. Jackie Eunjung Relyea

Zhongyu Wei

Ruth Newhouse

Dr. Yaacov Petscher   FCRR Faculty

---

2:50 pm

Teacher Knowledge, Collaboration with Teachers, and Policy

Salon EF

3:08 pm  –  A meta-analysis on effective methods of preparation for preservice elementary school teachers to teach reading

Rhonda Raines   FCRR Doctoral Student (R2D2)

Jenny Todd   FCRR Doctoral Student (R2D2)

Dr. Nicole Patton-Terry   FCRR Faculty
Saturday, July 16

 

8:30 am

Session 9D

Supporting Early Literacy Development

Salon EF

9:06 am  –  How to and not to teach language in preschool? A systematic review of 20 years of research

Dr. Yi-Chieh Newton   FCRR Researcch Faculty

Dr. Sarah Herrera   FCRR Research Faculty

Dr. Beth M. Phillips   FCRR Faculty

---

10:00 am

Posters

Rivera Lawn

Examining the heterogeneous early literacy profiles of first-grade children who are English learners

Isabel Vargas

Mia Daucourt   FCRR Doctoral Student

Dr. Emily Solari

Dr. Colby Hall

Dr. Sara Hart   FCRR Faculty

---

Nonword and word decoding co-develop to a different degree in children at-risk for reading disabilities and their typically developing peers

Dr. Florina Erbel   FCRR Affiliate Faculty

Marianne Rice

---

Comparing Reading Difficulties Classification Schemes for the Evaluation of Hispanic Students

Dr. Veronica Mellado De La Cruz   FCRR Postdoctoral Student

Dr. Sara Hart   FCRR Faculty

Dr. Chris Schatschneider   FCRR Faculty

---

Rapid Automatized Naming and the influence of bigram frequency on naming speed: a meta-analysis

Dana Santangelo   FCRR Doctoral Student (FIREFLIES)

Dr. Chris Schatschneider   FCRR Faculty

Dr. Ashley Edwards   FCRR Postdoctoral Student

---

Links between Reading Skills and Motivation in Elementary School: Comparisons by Learning Disability Status

Rachelle Johnson   FCRR Doctoral Student (FIREFLIES)

Dr. Jenna Finch

---

Exploring Patterns of Time Allocation on a Digital Literacy Assessment with Low-Skilled Adults

Dr. Elizabeth Tighe   FCRR Alumni

Dr. Qiwei He

Dr. Marcia Davidson

Dr. Gal Kaldes

---

Examining Relations of Foundational Reading Skills, Mental Health, Motivation and Demographic Characteristics to Reading Comprehension with College Students

Christina Doan

Dr. Elizabeth Tighe   FCRR Alumni

---